Benefits of BluePay:
BluePay is a single source provider for all of our merchant's payment processing needs. We are a full service Tier 1 credit card processor based in Naperville, Illinois, with offices and data centers across the United States. We leverage our extensive industry experience and comprehensive suite of credit card merchant account services to provide a complete system of credit card processing solutions with competitive rates.
The BluePay team helps businesses meet specific needs and goals through simple, secure, cost-effective merchant processing services. From small businesses with a need for secure e-commerce payment methods, to restaurants looking to simplify tab transfers and gratuity, to B2B merchants requiring more detailed reporting - BluePay extension invoice software : Invoicera can customize a safe, easy solution with low transaction rates.
With an extensive line of PCI Compliant merchant processing products from which to choose, you can customize a complete payment solution that best fits your business. Our mobile processing services allow you take business on the go, while advanced credit card machines transmit data securely and efficiently. With BluePay integrated invoice software, you can start enjoying a streamlined process right way.
Specialties:
PCI compliant integrated payment gateway, tokenization, hosted payment forms and E2EE, Multi-Currency, ACH, IVR, Check Verification, Check 21, Back office conversion, ERP; Great plains and Quickbooks integrated solutions.
One Stop Credit Card Processing Company:
BluePay serves merchants in all industries, from start-up website businesses, large corporations, or even nonprofit and religious organizations. You get a safe payment gateway which effectively removes third-party companies. Phone us now and our experienced technicians will discuss your business with you and find a solution for the credit card processing services that best match your business. Then they will go one step further and help you implement these solutions seamlessly into your Invoicera account providing customer support 24/7. Using BluePay, gives you immediate access to all the services and products you need to be a success.
Security and Support You Can Count On:
Using invoice software with BluePay integration: Invoicera assures you that PCI compliance is not only a top priority, but also a requirement. E-theft and E-Fraud are immediate threats that can lead to bankruptcy for businesses and consumers if not actively guarded against. BluePay's incredible range of card processing solutions and safety enhancements comply with PCI DSS standards, meaning that we collaboratively achieve payment security thus keeping your business safe. Count on BluePay for the services, security and support you need to grow and protect your business.
How to start:
All you need to do is to sign up for a BluePay account by clicking the "get started" button and if you are an existing account holder of BluePay and are ready to connect it into your Invoicera account, then follow these simple steps:
Login to your Invoicera account.
Click on the 'settings" option and then go to Payment gateways.
There you will find the BluePay option and after clicking on it, it will ask you for your Account ID and Secret Key.
As soon as you enter your Account ID and Secret Key, click on the "save" button and you are done with it.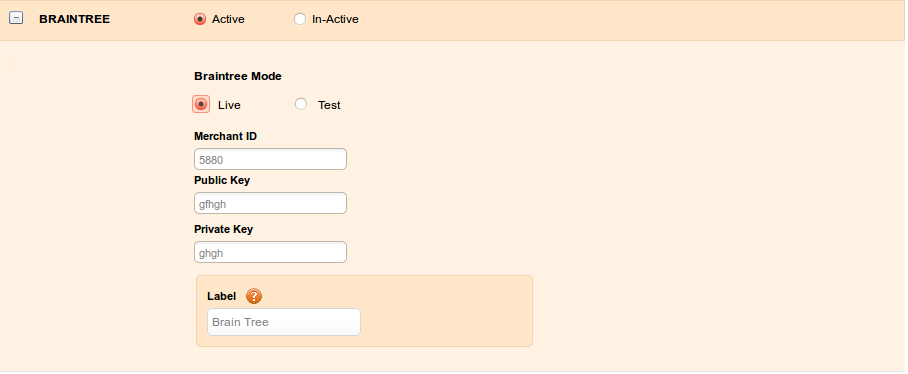 Your clients will find a button on their invoices to enter their payments which will ask them with an option to enter their credit card details so that they can make their payments.