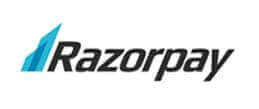 RazorPay Payment Gateway features:
Nowadays, accepting payments online are becoming a major hassle, so to enable frictionless transactions opt for RazorPay Payment Gateway options. The online payments done with RazorPay is easy with developer friendly APIs and hassle-free integration.
Get a fast, affordable, and secure way to accept payments online with RazorPay integrated invoice software.
Start Accepting Payments Now!