Refreshing for goodness! As there is a saying, "remaining stagnant and confining within only the drawn outline will never elevate our zeal to learn new things and expand our knowledge". Refreshing by accepting the new best things and trying out for good will either give us a good lesson or get rewards for exploring new developments which are best fitting. Once again Invoicera is refreshing with new ultimate features and design for the improved application like never before. We have tried our best in conducting investigation and research sessions and finally come up with the best suitable application theme that will deliver a solid impact of satisfaction and awesome experience and we are going to roll out our new theme very soon.
We assure you that new application theme will improve the usability of our application, which will be easier to navigate, more interactive and customize to accomplish the creation of "look and feel" design. This new navigation structure will provide simple yet attractive and effective visual context of the content structure and all the menus will be displayed horizontally in the website. One of the most interesting parts in our new design is the provision of an option for Advance search. Here, users can search by simply texting keyword. This new Advance search will find for words in the data that match with the given keyword and display all matching data. This Advance search functions almost like any other search engines. This enhances the usability power.
With the implementation of new application theme, page loading time will also improve to extend the Invoicera's experience throughout the working of the whole invoicing cycle and meet the requirements of your invoicing tasks. Our new theme would reduce the loading time by 60% compared to existing theme and we hope this would be the best part of our new application theme.
Here are some of the screen shots of our upcoming User Interface theme:

1: Dashboard
2: Create Invoice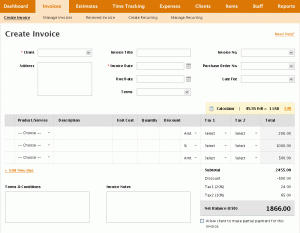 3: Invoice Preview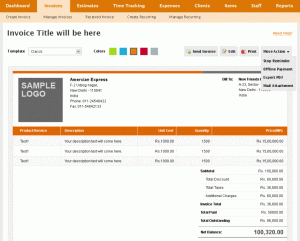 4: Expense Management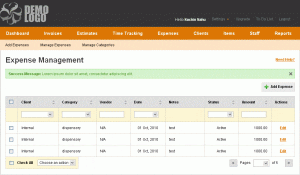 5: Add Client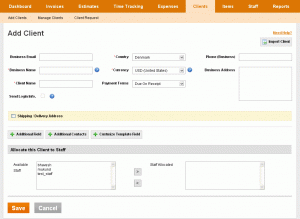 6: Add Product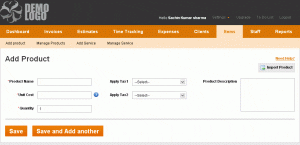 7: Time Tracking Management
8: Invoice Reports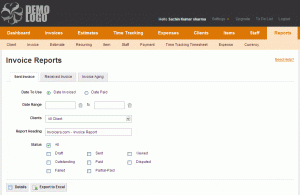 9:  Settings
Get the complete splendid experience of our upcoming application theme by reviewing snapshots of the theme. We would expect you to share your reviews/feedback about the new changes so that we can also incorporate the same within the new theme.