Can I access deleted Clients?
Yes, Ofcourse, you can easily access all the deleted Clients at Invoicera.
Please follow the below steps:
Step1 :  Login to your Invoicera Account.
Step 2 : Go To "People">>"Clients"
Step 3 : Click on "Advance Search" and the choose the status (Active/Archieved/Deleted) as shown in the image below.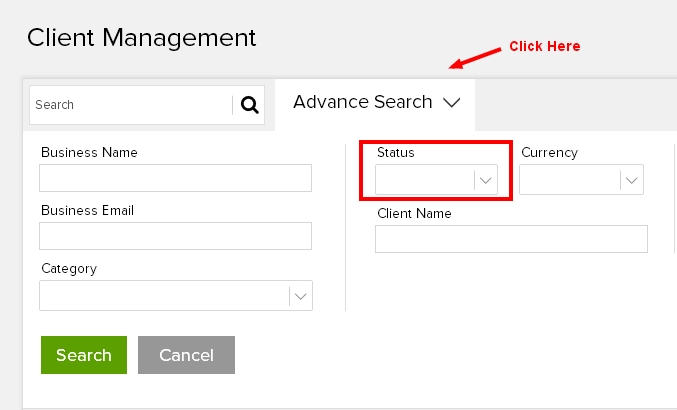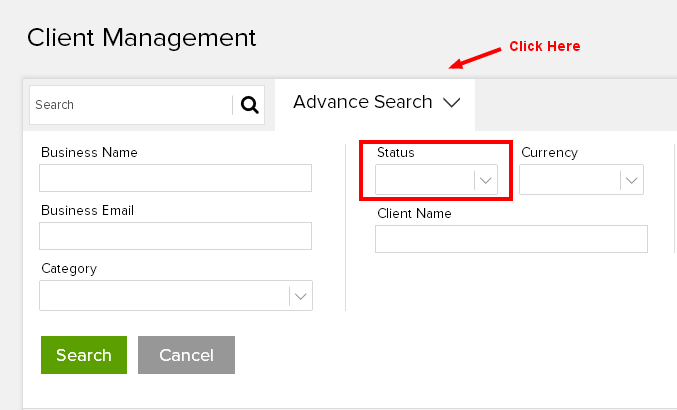 By the above steps, you can easily search all the Clients that have been marked "Deleted", "Active" or "Archived" by you.
In case the article was not able to help you with your queries, please click here to raise a support ticket to our Customer Delight Team.
Posted by Invoicera Support on 14 December 2015
Was This Article Helpful?