What is Invoicera Account Number?
An Invoicera Account Number is a unique and secure number that can be used by a business to connect with other business that are on Invoicera. Invoicera offers businesses to collaborate their electronic documents such as Invoices, Estimates (Quotes), Purchase Orders and Credit notes from one single platform.
Account Number is of 16 digit, and is auto-generated.
Each Invoicera users have his account number and can find the same from following steps >
Step 1: Go to Settings > "My Account" menu from the navigation bar
Step 2: The first tab profile – displays the Account Number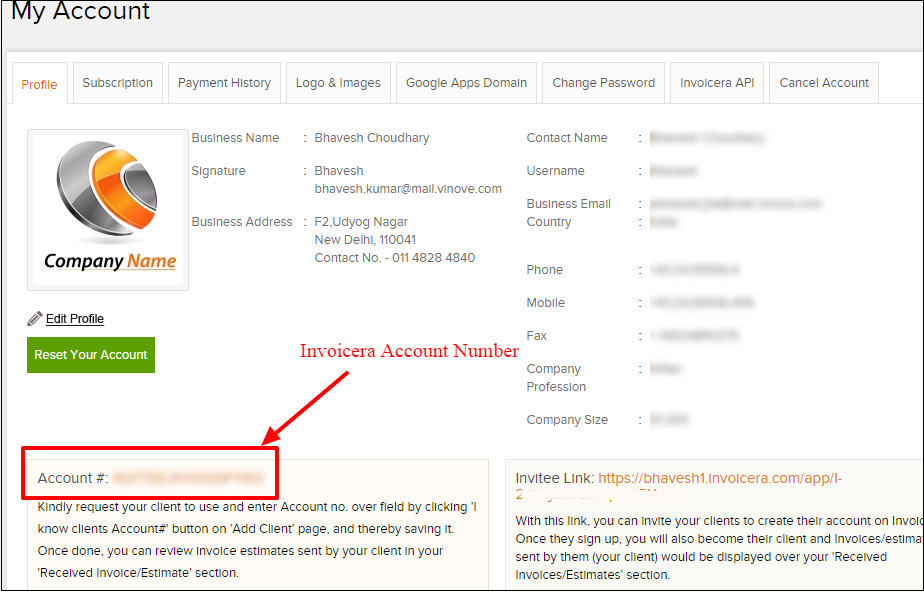 You can securely share the account number with other businesses on Invoicera and exchange your electronic documents easily.
In case the article was not able to help you with your queries, please click here to raise a support ticket to our Customer Delight Team.
Posted by Invoicera Support on 24 December 2015
Was This Article Helpful?