Can I add more offline modes of payment to Invoicera account
Accept payments offline from Invoicera.
You can add more offline modes of payment from your account –
Login to your Invoicera account.
Click on "Offline Payment Mode" tab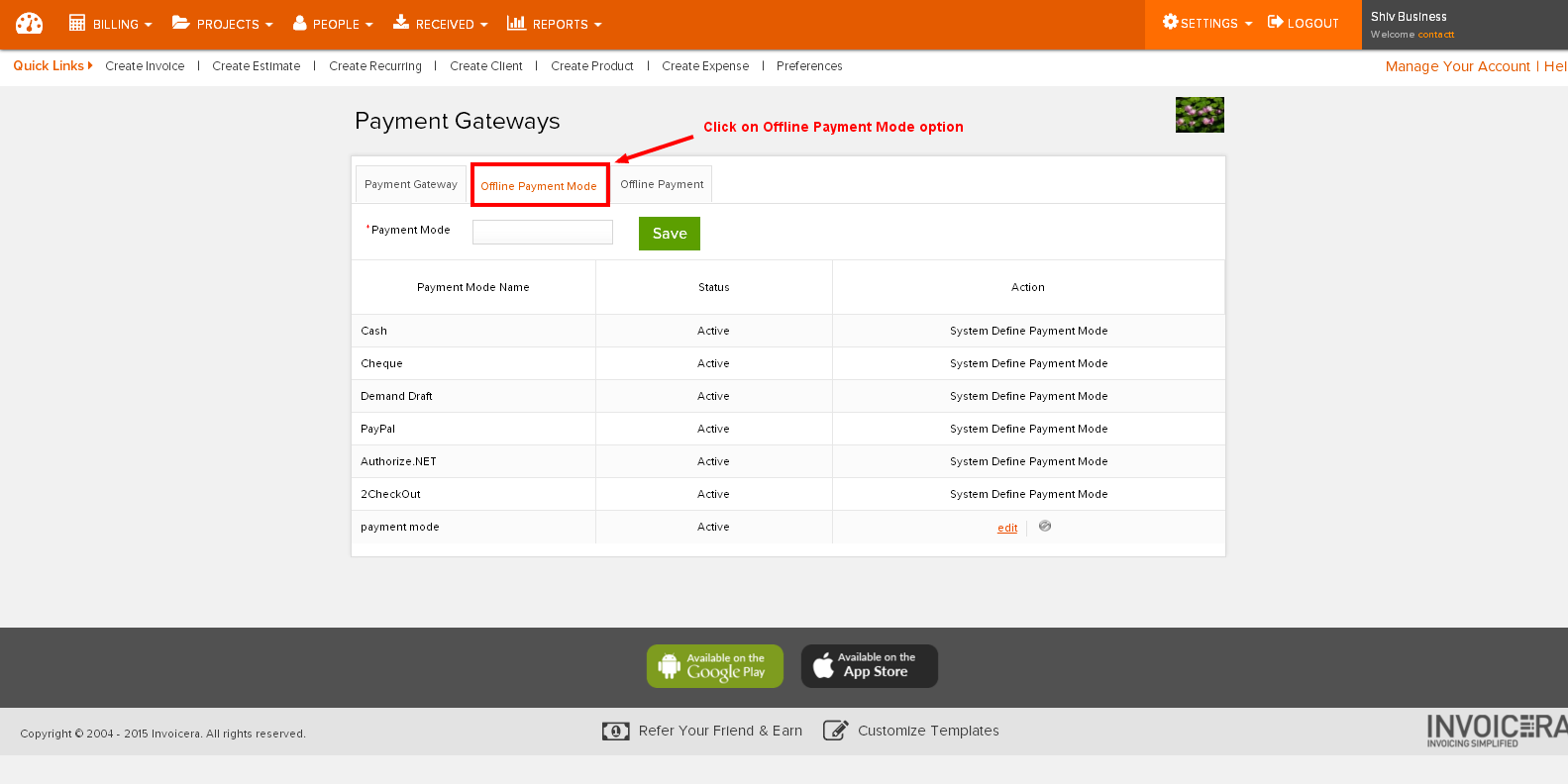 You can Add/Edit payment gateways from here. Enter your Payment Mode name which you want and click on save button.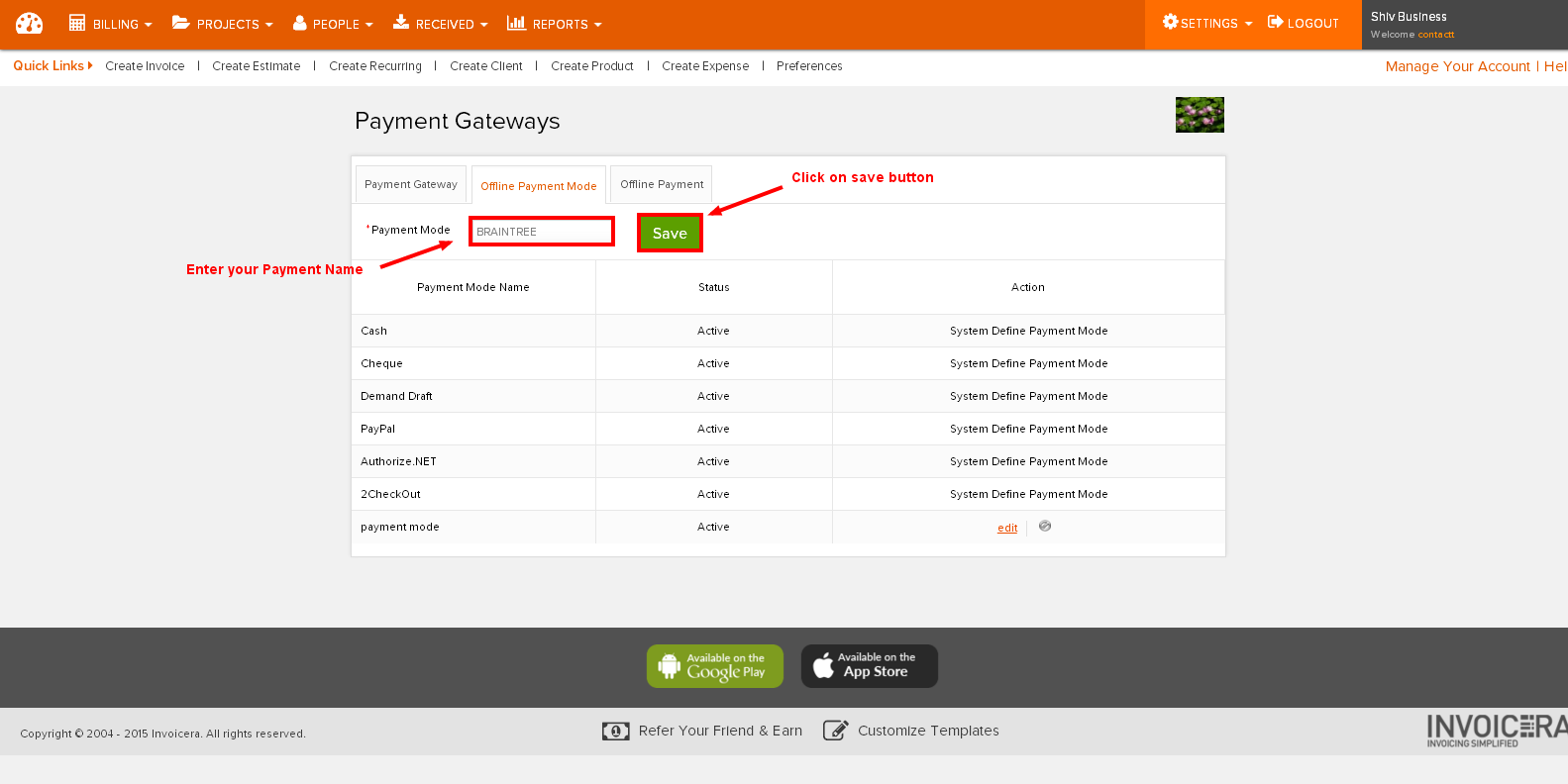 We have stored a few "Payment mode" in the system already, that cannot be deleted.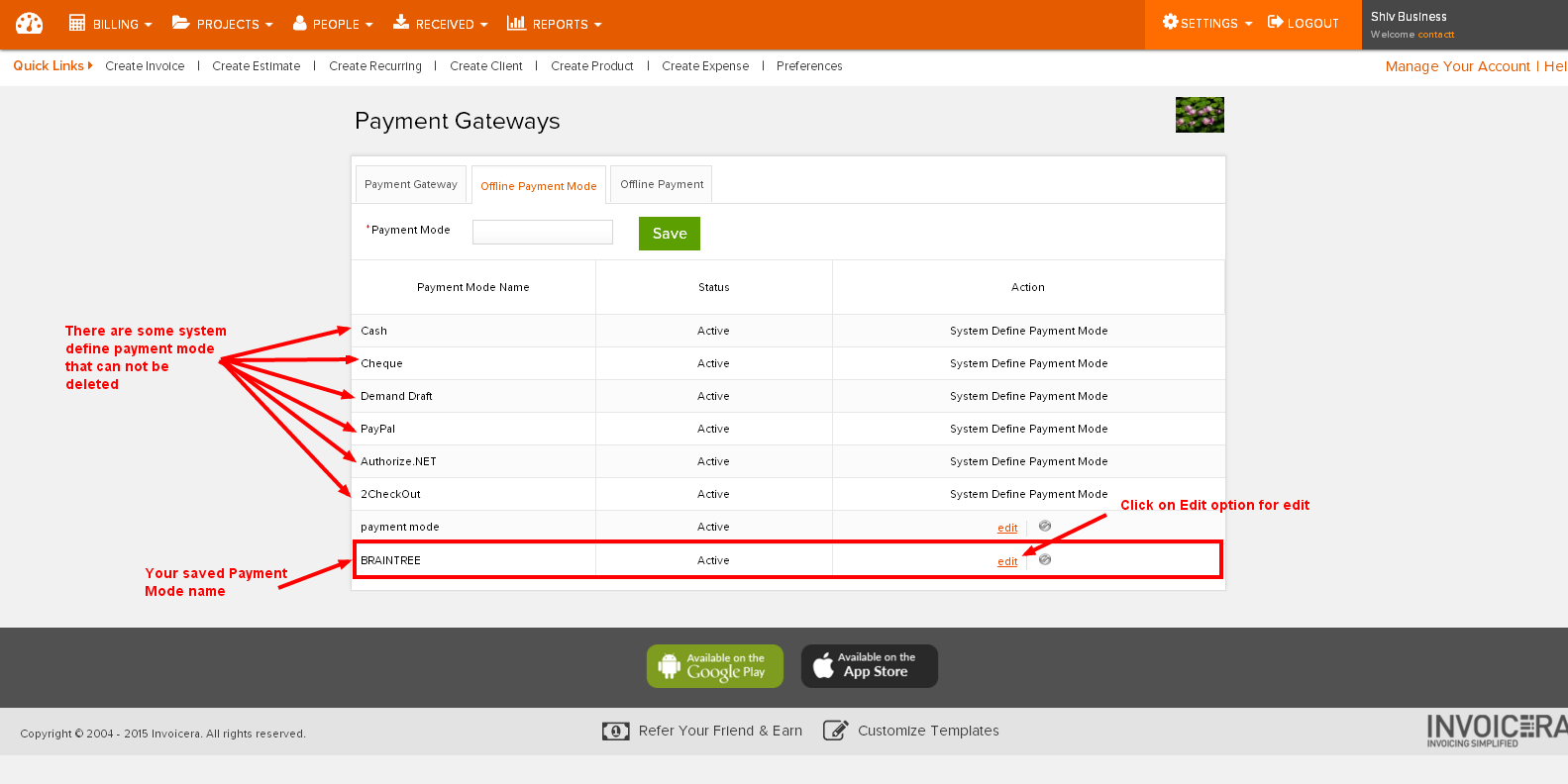 Posted by Invoicera Support on 14 December 2015
Was This Article Helpful?