How do I change my credit card details?
The customers credit card information is not stored on Invoicera, it is stored mainly on Payment Gateway for security purpose.
You can easily update your credit card information by following these steps:
1) Log in your Invoicera account as an Administrator.
2) top right of page  and click on Upgrade your account.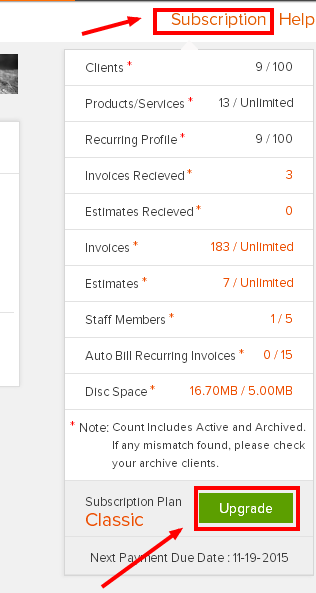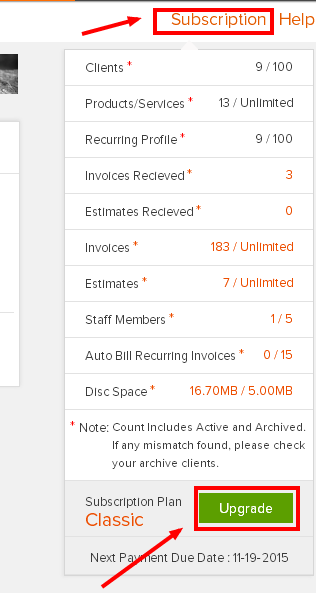 3) Click either to Renew, Upgrade or Downgrade.
4) Enable recurring payment option
5) Click Pay Now
6) On payment gateway, enter your new credit card number and make a payment.
Your credit card will be updated on payment gateway.
In case the article was not able to help you with your queries, please click here to raise a support ticket to our Customer Delight Team.
Posted by Invoicera Support on 14 December 2015
Was This Article Helpful?