Go to add services section: Login to your Invoicera account and on the "billing" tab please select "+add services" as shown in the image below.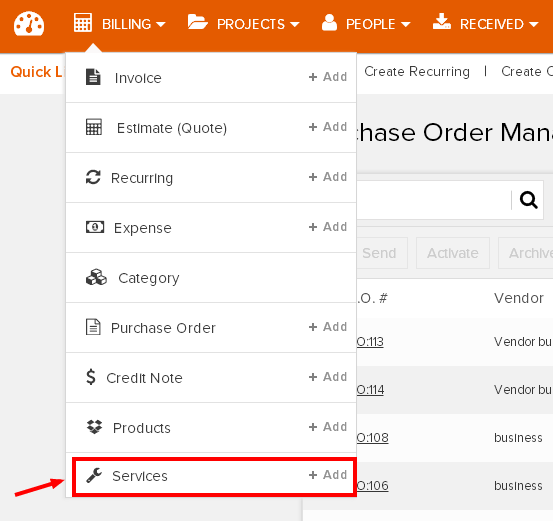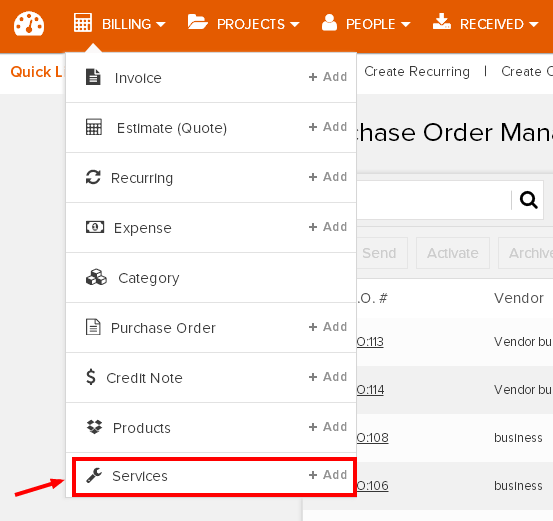 2. Add service: In the following page, please fill out all the required details
Provide the name of your service.
Select the unit of service between minute/hour/day/month/year.
Fill in suitable cost.
Add taxes (if applicable).
Provide satisfactory explanation of your service.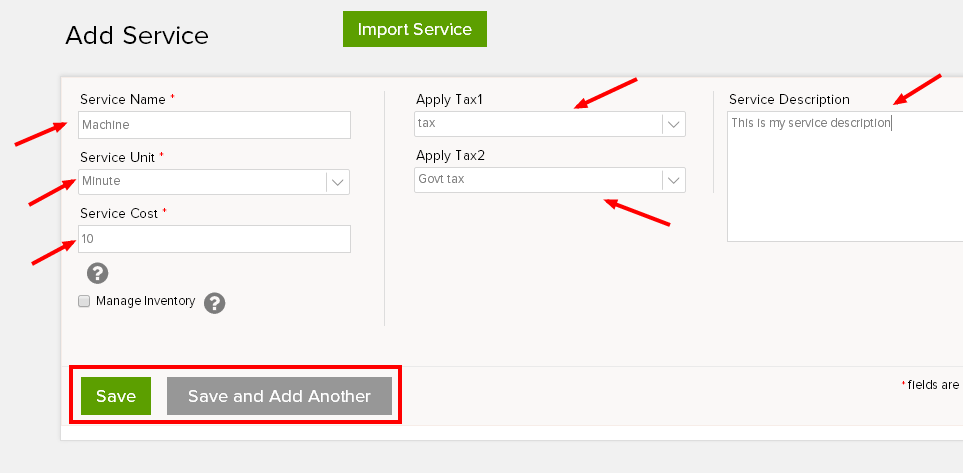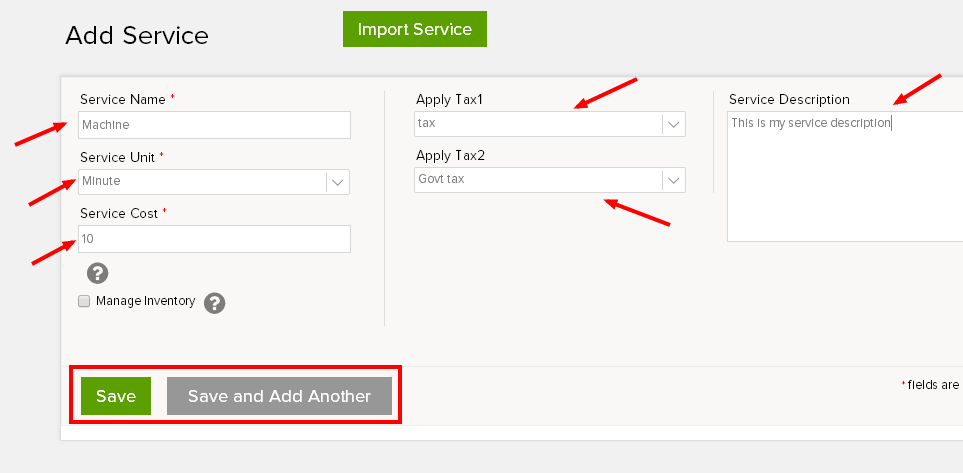 3. Manage inventory (Optional): You can also manage your inventory by checking the highlighted box and providing the available stock details in respective space
NOTE: Backorder – If remain unchecked, billing would be limited to total stock volume that has been set initially.
If checked, billing is unlimited and can increase the initially set stock volume.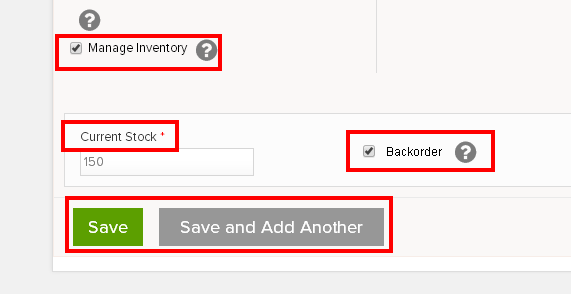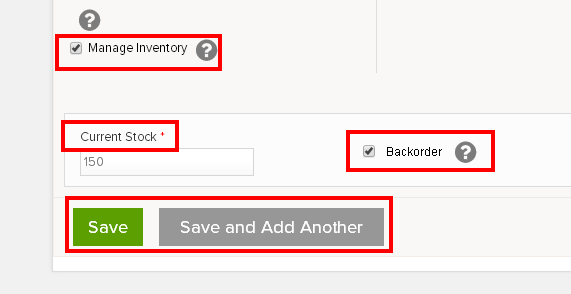 4. Finally click on "save".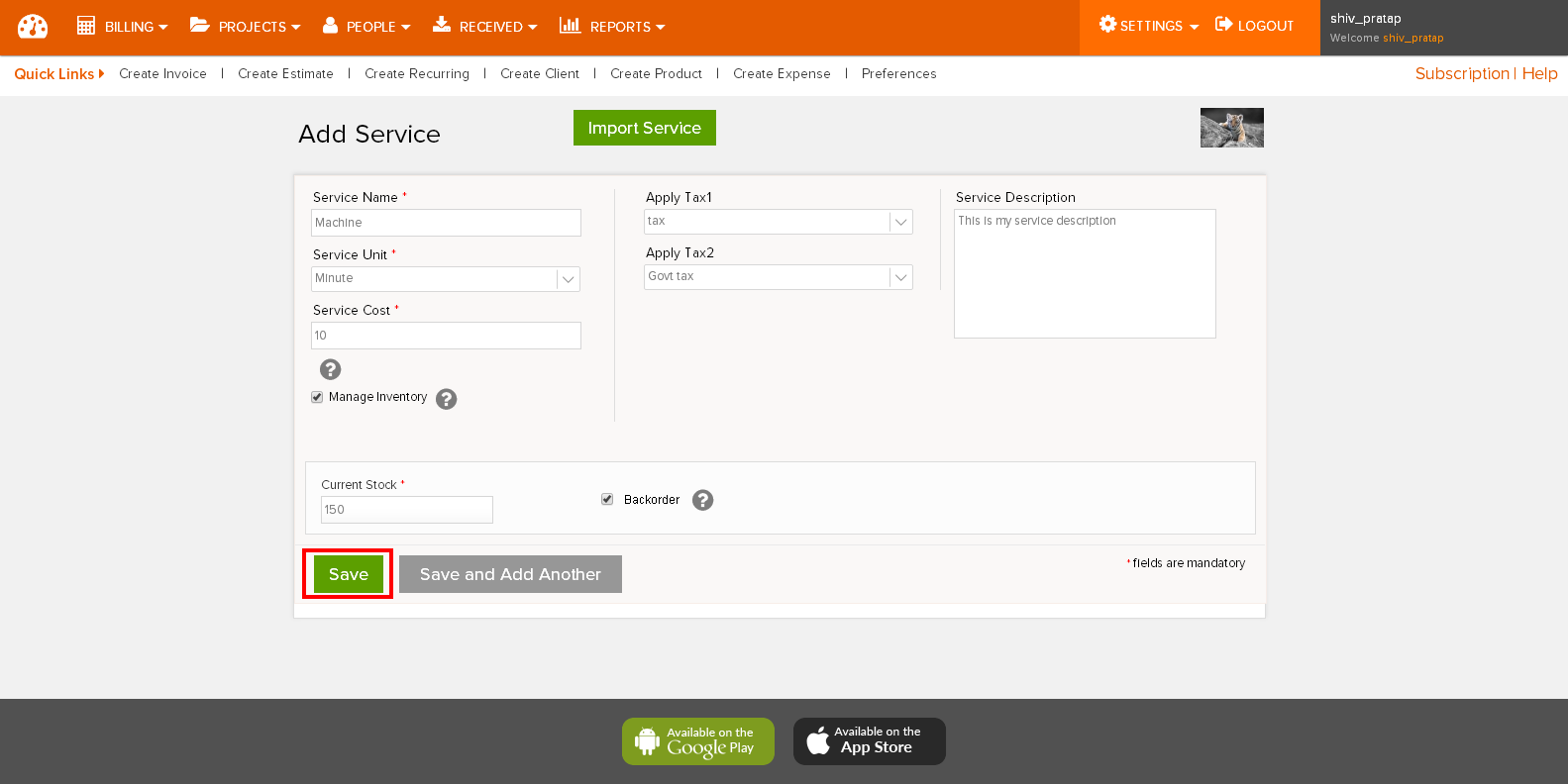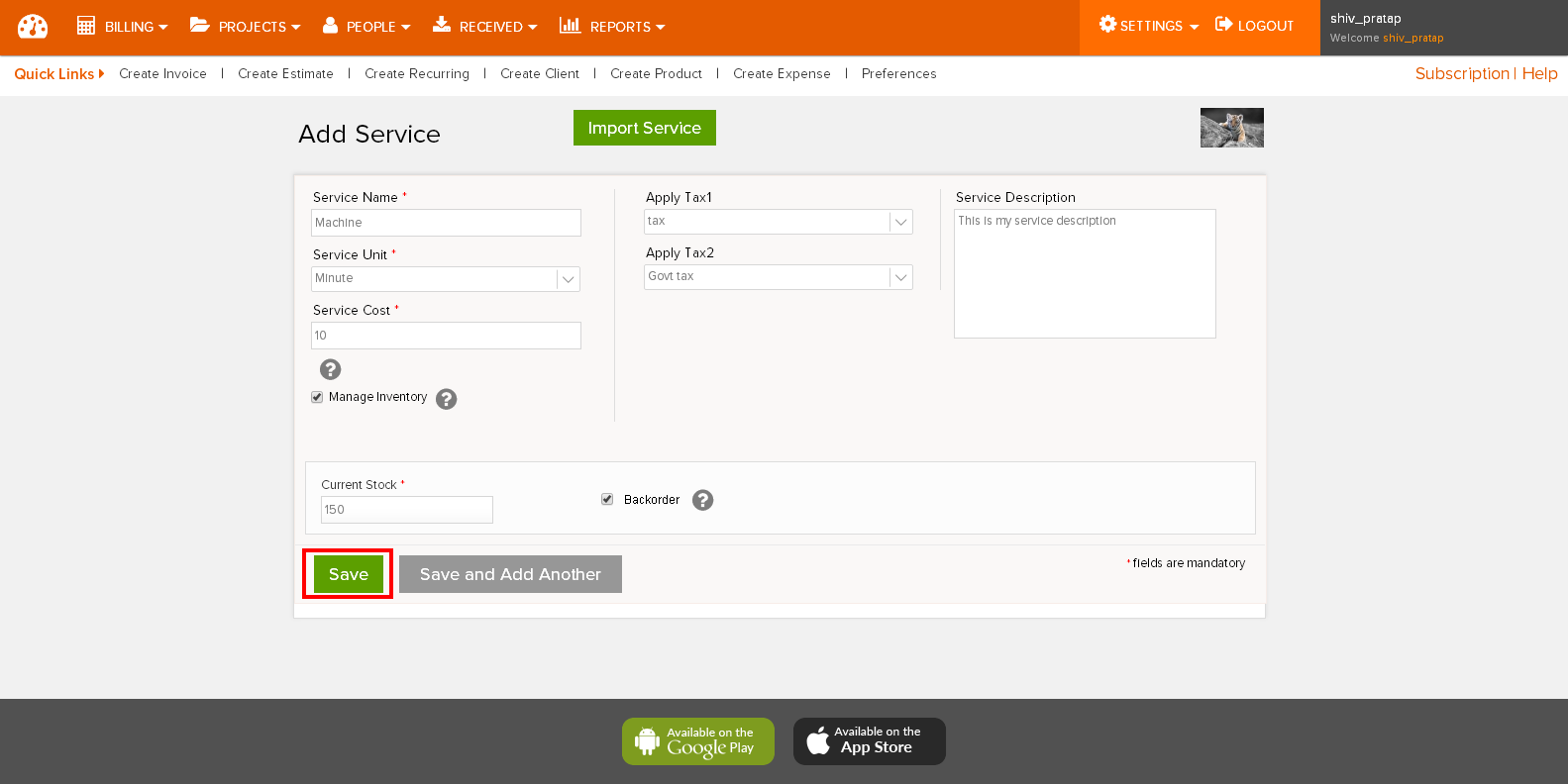 In case the article was not able to help you with your queries, please click here to raise a support ticket to our Customer Delight Team.
Posted by Invoicera Support on 14 December 2015
Was This Article Helpful?