Set a personal reminder on Invoicera
Go to to-do list management section: Login to your invoicera account and on "settings" tab please select "to-do".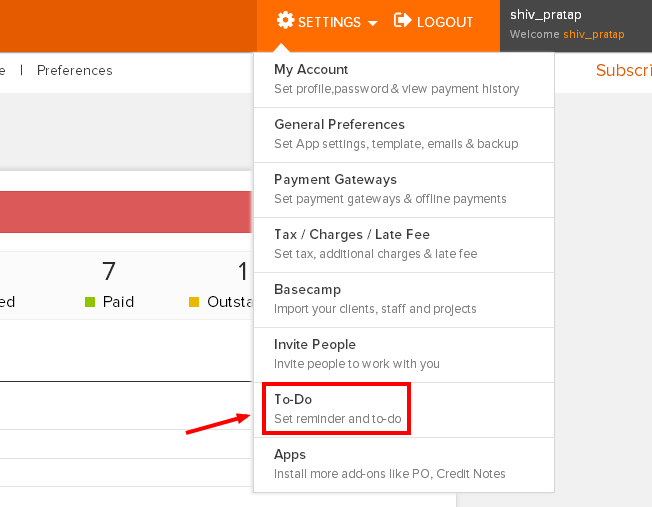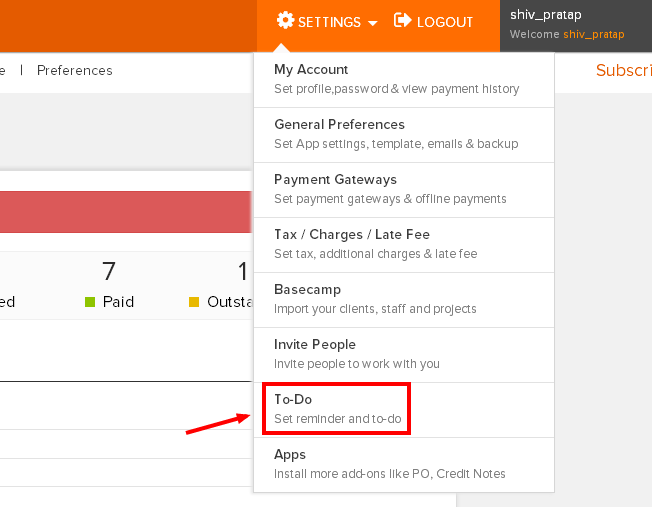 2. In the following page click on "to-do list +".
3. Add to-do list:
Set the occurrence of reminder according to your need.

Provide a suitable title.

Select the type of reminder.

Set the date and time of the reminder.

Select the task priority between high/medium/low.

Write a note for yourself to remind you of the task.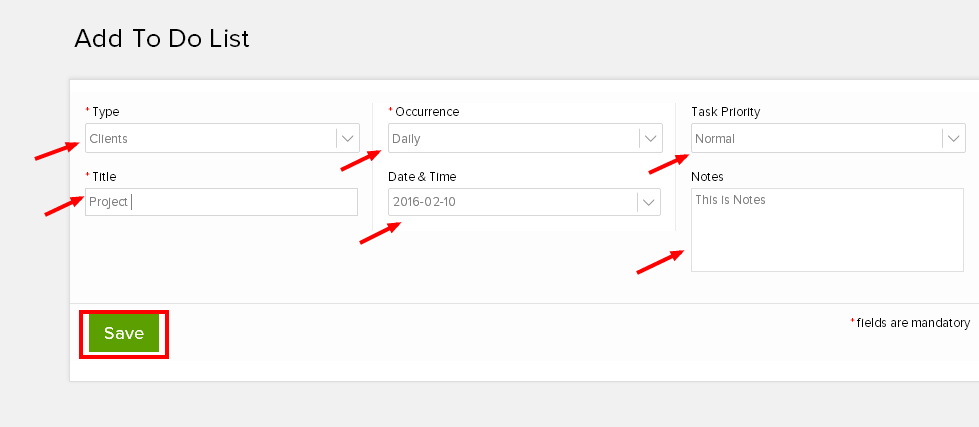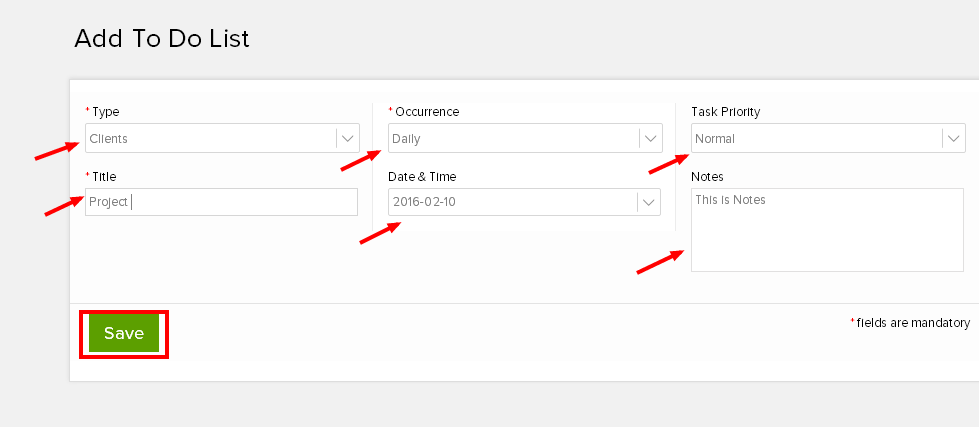 4. Finally click on "save".
In case the article was not able to help you with your queries, please click here to raise a support ticket to our Customer Delight Team.
Posted by Invoicera Support on 14 December 2015
Was This Article Helpful?