How to create purchase order on Invoicera?
1. Go to Purchase Order Management: After logging in to your Invoicera account click on Purchase Order on the billing tab.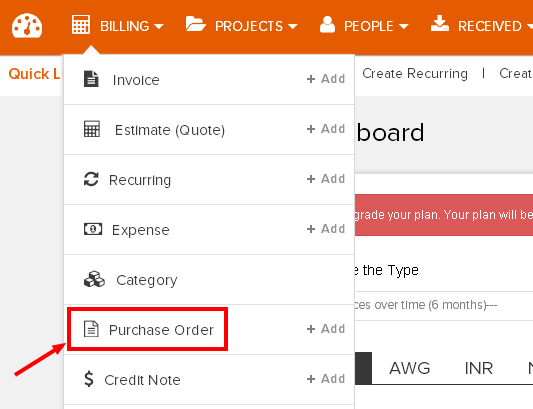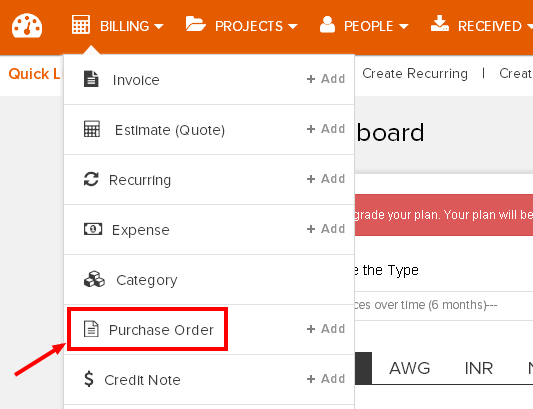 2. Purchase Order Management Section
a. Add a new purchase order
b. Click on an existing purchase order to know its status
c. Viewed
d. Sent
e. Draft
f. Edit an existing PO or export as pdf
3. Fill in the details to create a new purchase order:
 g. Client
 h. PO Number
4. Choose the option to send the purchase order as a mail or save.
5. Edit the details of the message if required
In case the article was not able to help you with your queries, please click here to raise a support ticket to our Customer Delight Team.
Posted by Invoicera Support on 14 December 2015
Was This Article Helpful?