How do client set their credit card for recurring invoices?
If you don't know Clients' credit card number, they can set themselves up for the auto-billing!
If you have created a recurring profile Invoicera, your clients can choose to be auto-billed in the future when they manually pay their first invoice.
Please follow the below steps for setting auto-billing for your client.
Step 1: Sign in to your Invoicera Account
Step 2:Go to "Billing">>"Invoice"
Step 3: Click on a Invoice# which you want to auto-bill
Step 4:When the invoice opens, create a recurring profile for a client by Clicking on "Create Recurring" as shown in the image below.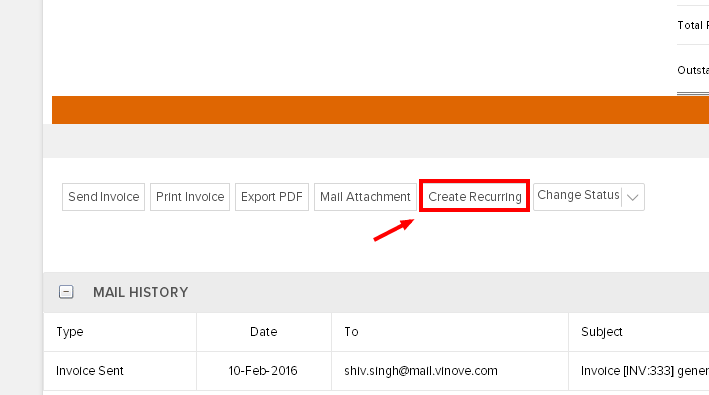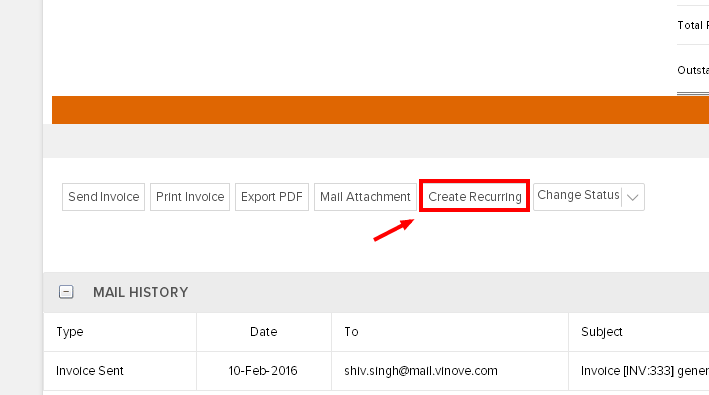 Step 5:Click on the "Auto-Billing" option as shown in the image and choose whether you yourself want to enter the Client Credit Card Information or you want him to enter.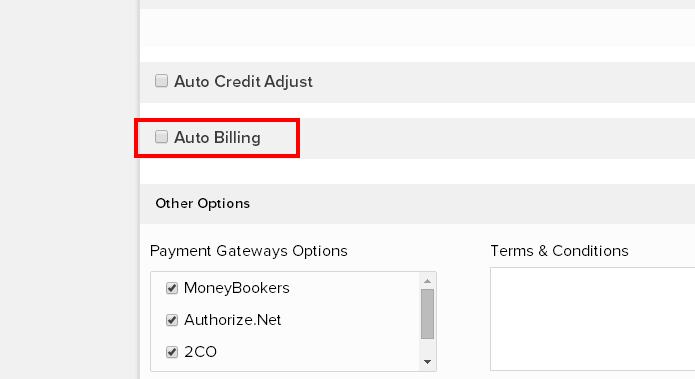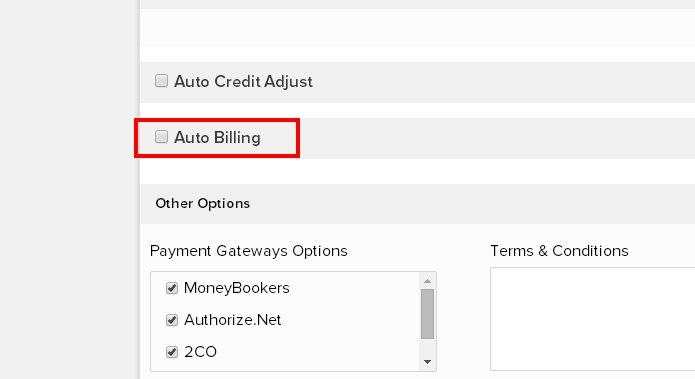 Step 6: Click "Save"
This will activate the auto-Billing for a particular invoice and Client.
*Make sure that the Payment Gateway chosen by you is "Auto-Bill Capable".
This will enable your Clients to pay their recurring bills automatically.
In case the article was not able to help you with your queries, please click here to raise a support ticket to our Customer Delight Team.
Posted by Invoicera Support on 14 December 2015
Was This Article Helpful?