Set corporate colors and select invoice/estimates template on Invoicera
Invoicera helps you maintaining selecting colors on your Invoices/Estimates/Credit Notes with ease. Here is how you can do this –
For setting your own Logos, please follow the following path:
Log in to your Invoicera Account by Administrator.

Go to Settings option.

Select General Preferences.

Click on the "Template" tab.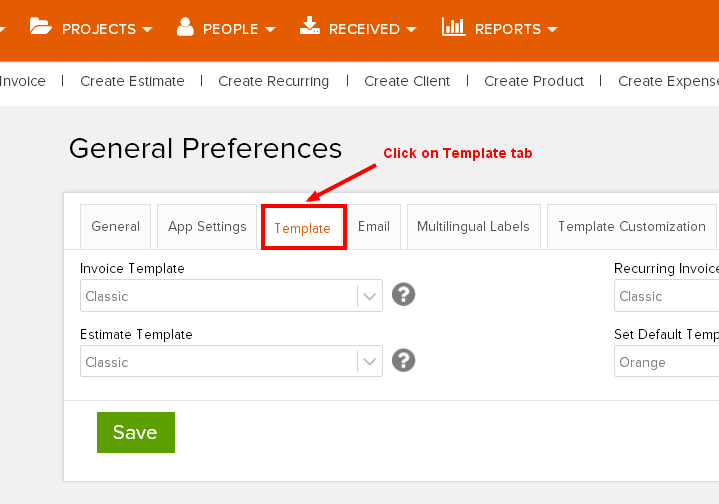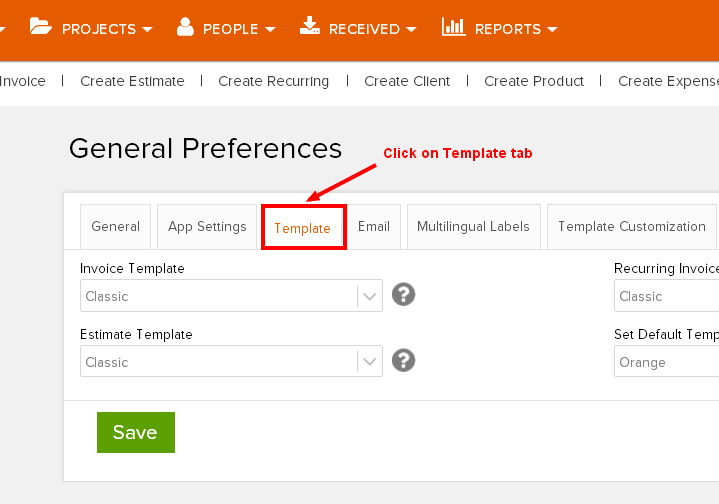 Here is how you can choose Invoice Template , Estimate template , Recurring Template and you can set default template colors from this screen .
To select Invoice templates type , click on invoice template field.
To select Estimate Template types , click on estimate template field.
For select recurring invoice template , click on recurring template field.
To set default template colors , click on Set Default Template colors and choose types which you want to select  .


After Choosing types click on Save button to save these settings.
In case the article was not able to help you with your queries, please click here to raise a support ticket to our Customer Delight Team.
Posted by Invoicera Support on 14 December 2015
Was This Article Helpful?