How to share client's login details on Invoicera?
Your customer will receive a dedicated client panel to check their Invoices, estimates and account statement on Invoicera. You can send your login details or Account # to your client and he can use it to add you as his/her client on Invoicera.
Follow the below steps to send to send your login details to client –
Step 1: Login to your Invoicera account
Step 2: Go to Settings -> My Account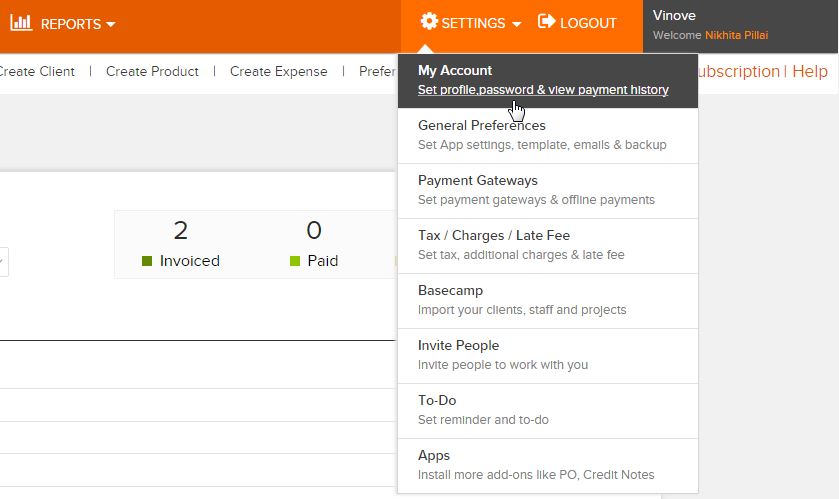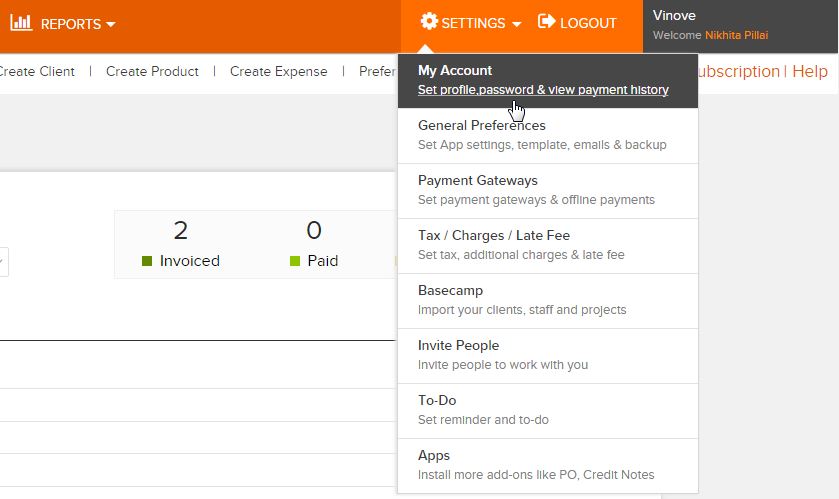 Step 3: Below Reset your Account button, you will see a small box with Account # details.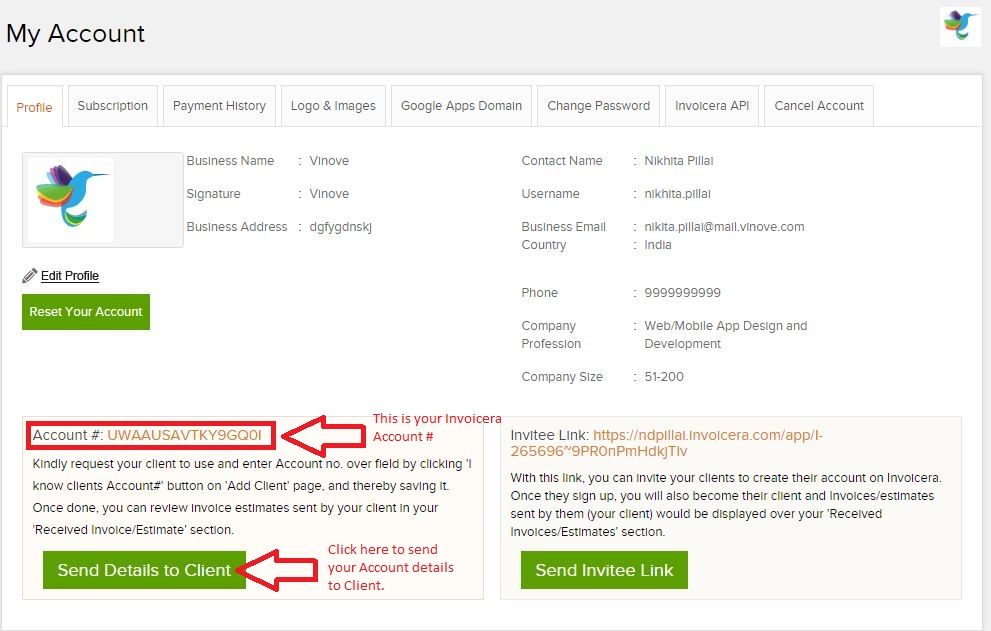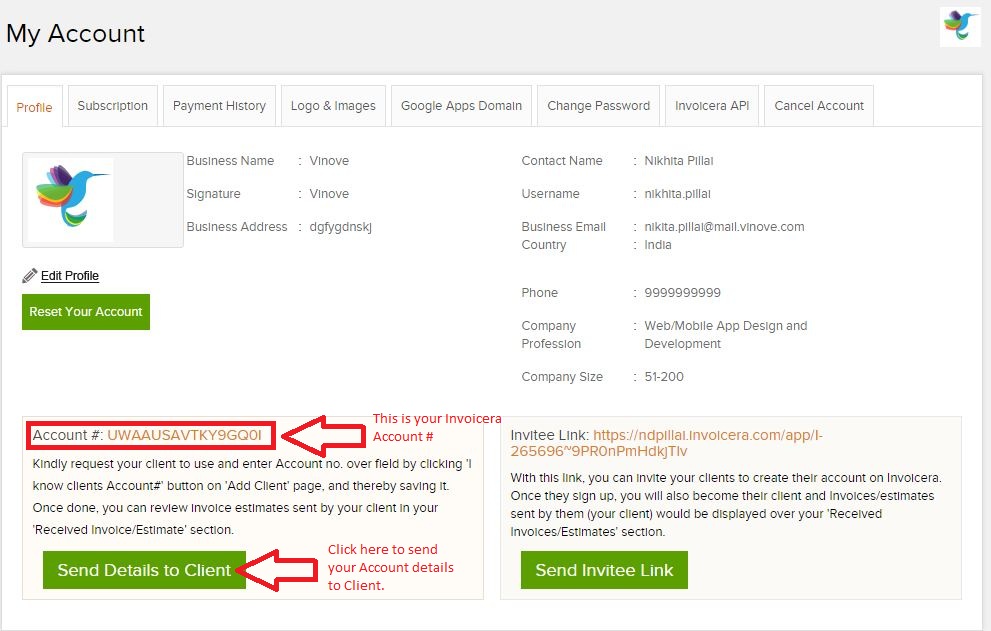 The Account # displayed is your Invoicera Account number. One can share this Account # with any other Invoicera user,  which can be used to directly add yourself as his/her client on Invoicera.
Step 4: Click on "Send Details to Client"
This will open the Invite page which allows you to send your Account # in a mail form, which is editable. You can modify the email content as per your requirement.
It also gives you an option to add multiple email IDs separated by a comma. In this way, you can send your login details to multiple clients.
Step 5: Click on Send.
Your Account details will be sent to your client successfully.
Once, your client receives the mail, he can login to his account and follow the below steps to add you as a client.
Step 6: Go to People -> Add Client


Step 7: In the "Add client" page, click on "I know Client's Account #".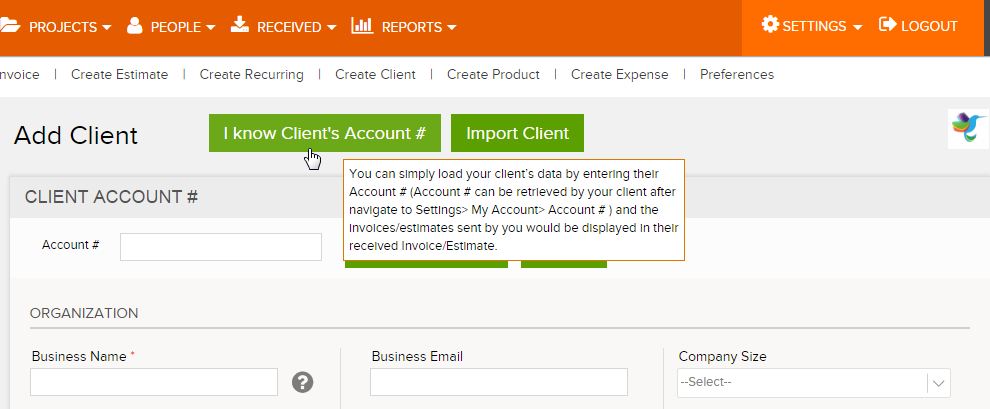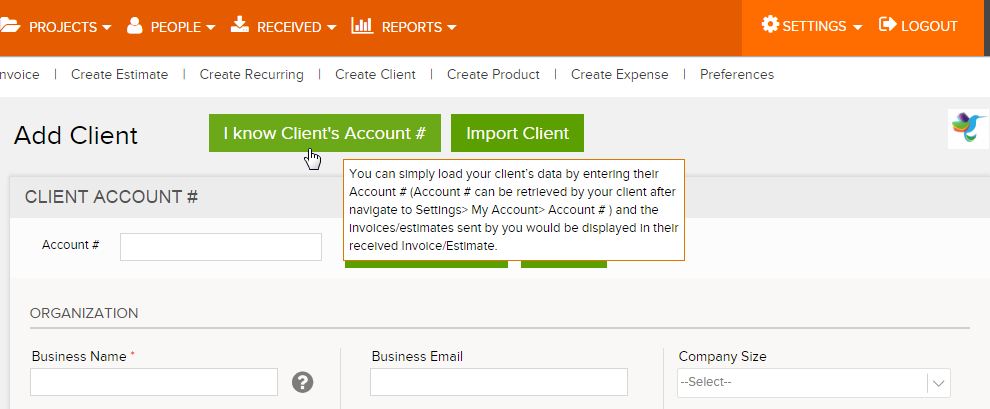 Step 8: Enter the Account # in the text box and click on "Load Client Data"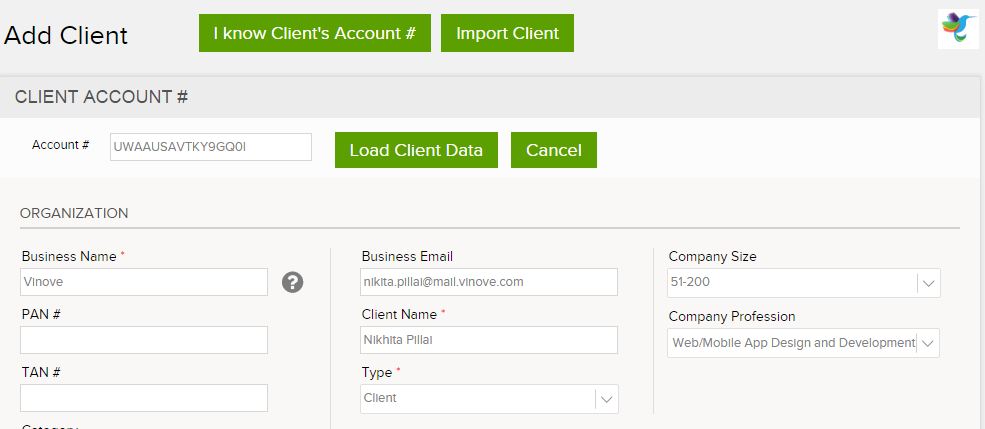 The client data gets populated in to the fields automatically.
Fill in other required information such as Additional fields/Additional contacts/Multilingual labels and click on Save.
The Invoicera user gets added successfully in your account as a client.
In case the article was not able to help you with your queries, please click here to raise a support ticket to our Customer Delight Team.
Posted by Invoicera Support on 13 January 2016
Was This Article Helpful?