How to add and edit taxes in Invoicera Account?
You can easily add and edit taxes in Invoicera Account.
You can add various types of taxes with your Invoicera account.
Normal Tax
Compound Tax
Group Tax (combining 2 or more Normal Taxes)
For adding the tax:
Log in to your Invoicera Account by Administrator
Go to Settings
Go to Tax/Charges/Late Fee
Create a list of taxes that you want to charge from your Clients
Click yellow highlighted icon as in screenshot to make tax active.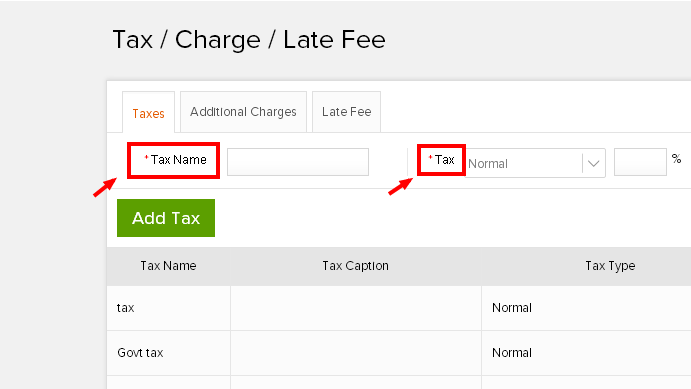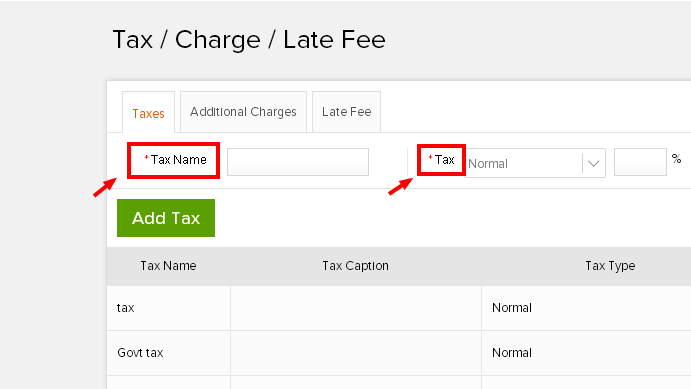 Please note: There is no limit to how many sales taxes you can add into the system. These taxes can be added to invoices on individual line items and/or  tasks.
The taxes you collect are deducted from your profit and loss reports and a "Tax Summary" report can be generated stating how much you need to return to the government.
How can I create create and save taxes in your Invoicera Account:
You can add these taxes from dropdown in your Invoices, Estimates OR other electronic documents.
In case the article was not able to help you with your queries, please click here to raise a support ticket to our Customer Delight Team.
Posted by Invoicera Support on 14 December 2015
Was This Article Helpful?