How can i refund credit from credit note preview on Invoicera?
Invoicera allows you to refund the credit received from your customer.
Step 1: Login to your Invoicera Account
Step 2: Go to Billing
Step 3: Credit Note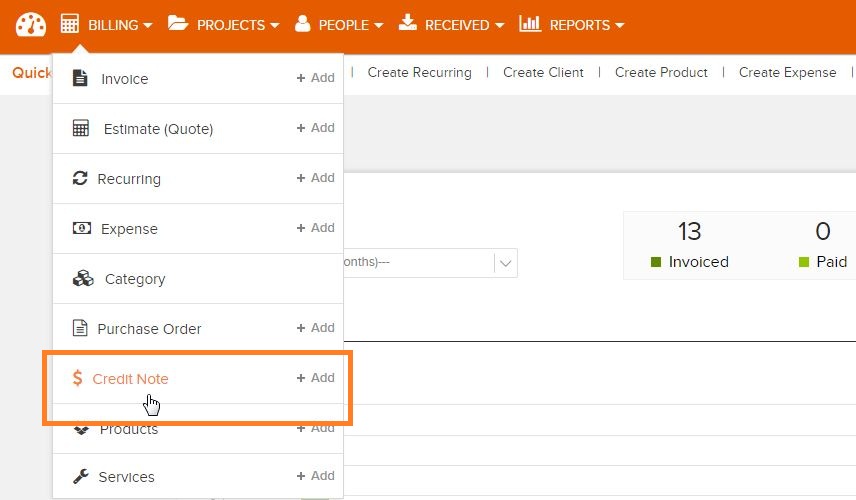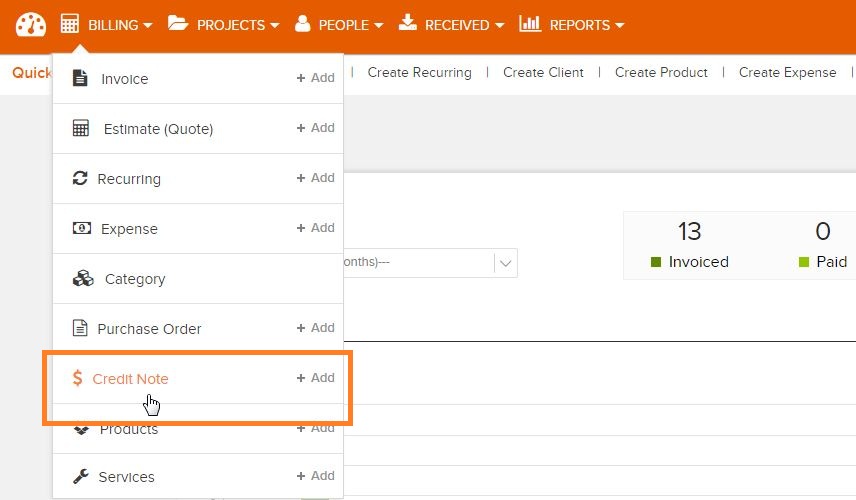 Step 4: Select the credit note which you would like to refund. 
From the Action drop down, select "REFUND".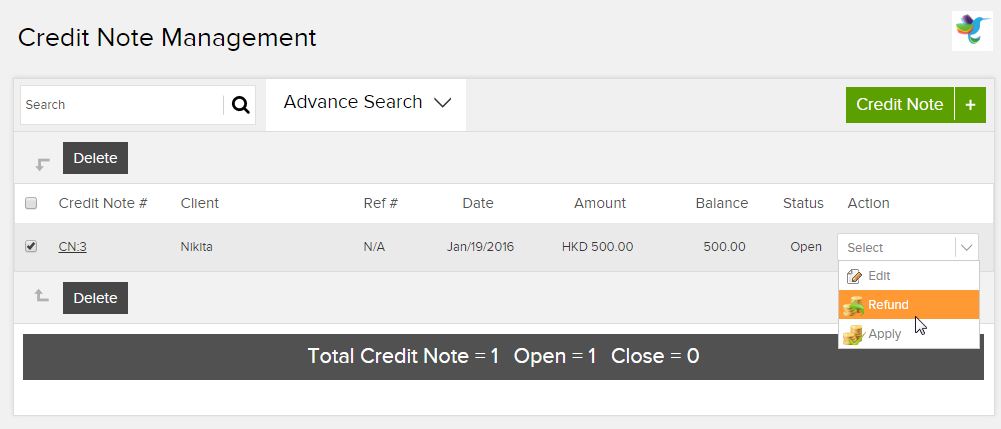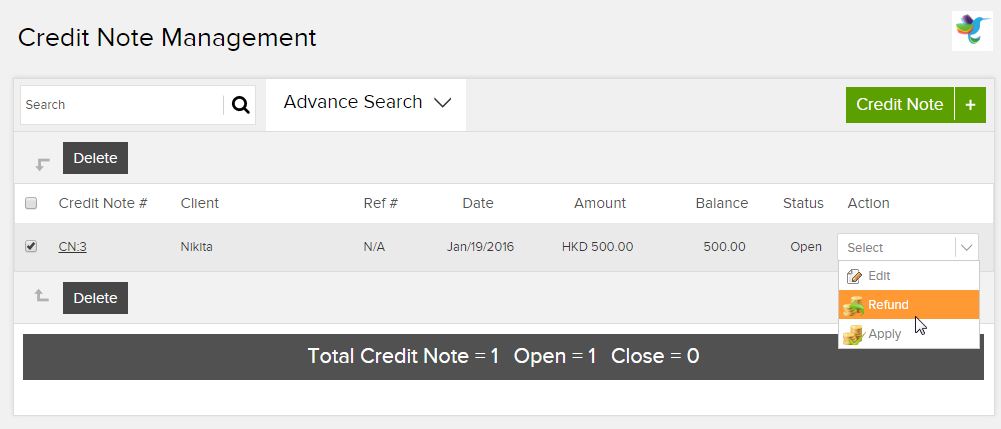 Step 5: In the Credit Refund page, enter the method of refund, amount, reference # if any, date and you can also add some description for future reference.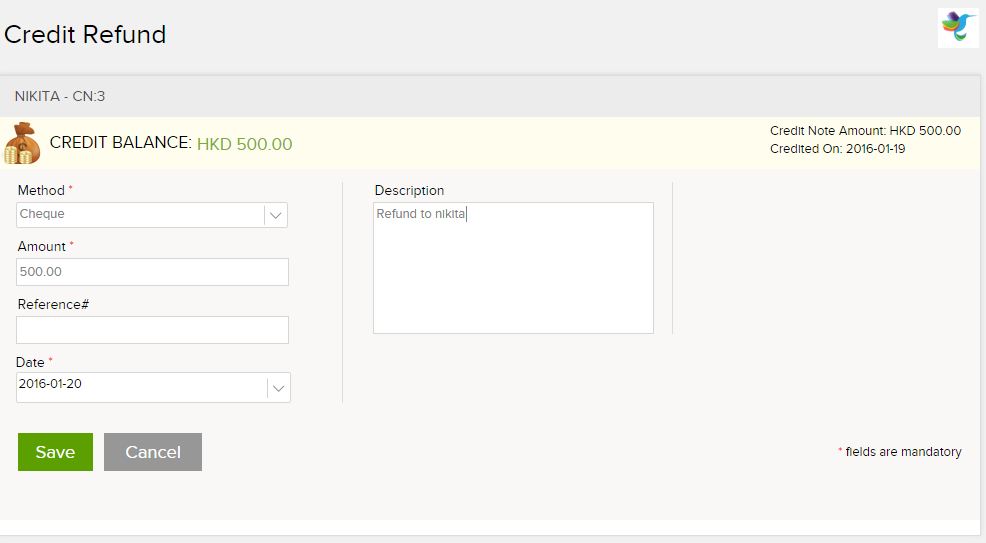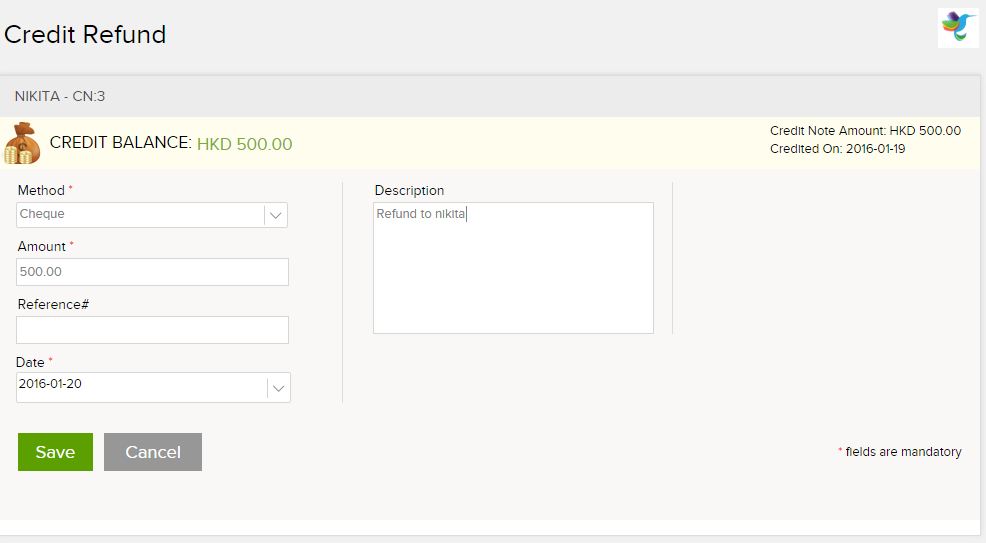 Step 6: Click on Save.
The credit refund is successfully made.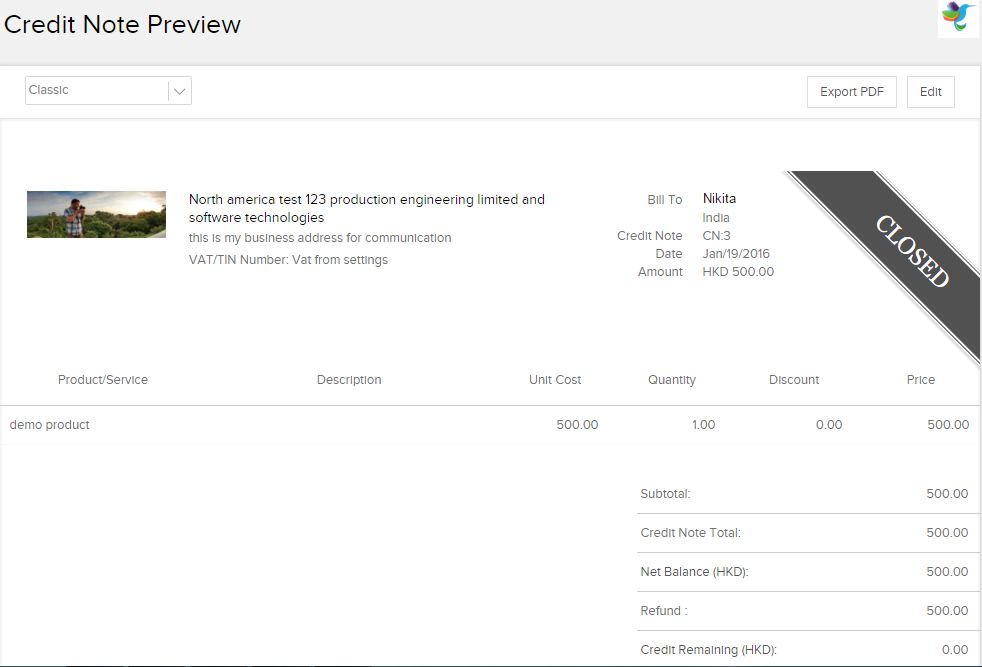 In case the article was not able to help you with your queries, please click here to raise a support ticket to our Customer Delight Team.
Posted by Invoicera Support on 20 January 2016
Was This Article Helpful?