Can I see how many invoices, estimates, staffs, clients, recurrings are available for my account ?
You can easily check your Invoicera account's subscription information from your account.
Step 1: Login to Invoicera Account
Step 2: On the top right corner, click on Subscription.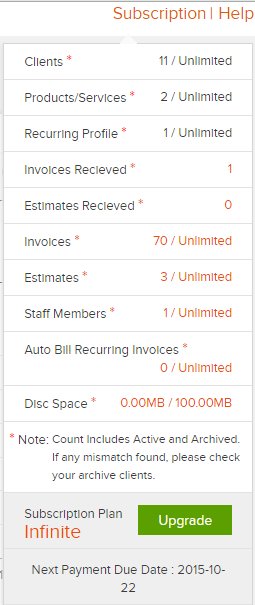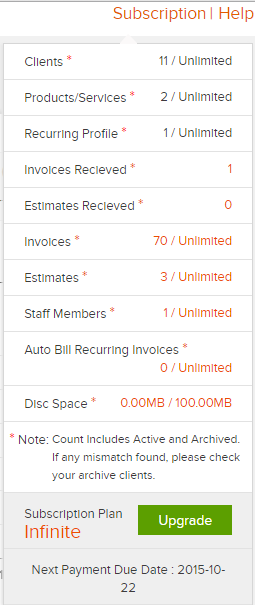 The Account information pop-up will give detailed information of your account's availability of all features such as Invoices, Estimates, clients, etc. It also shows when your next subscription payment is due.
In case the article was not able to help you with your queries, please click here to raise a support ticket to our Customer Delight Team.
Posted by Invoicera Support on 18 March 2016
Was This Article Helpful?