How do I handle credits/advance payments collected outside of Invoicera?
You can easily collect Deposit Offline, Add Credit to a Client and Apply it as Payment to Future Invoices.
Please refer the steps below:
1.Go to "People">>"Clients"
2.Hover your cursor over a Client name and choose "Add Credit" as shown in the image below.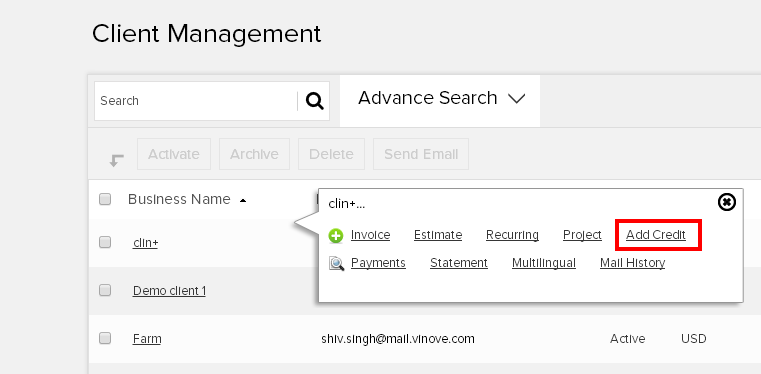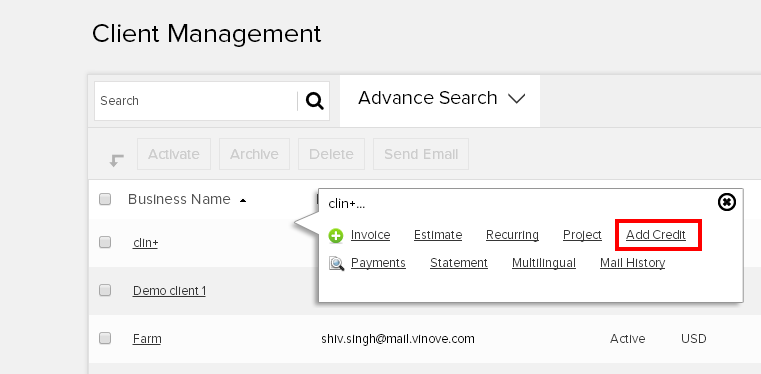 3. Enter the credit details in the next page and click "Save".
4. To add this credit to a new invoice, please check the box "adjust the credit from advance payment" before sending/saving the invoice as shown in the image below.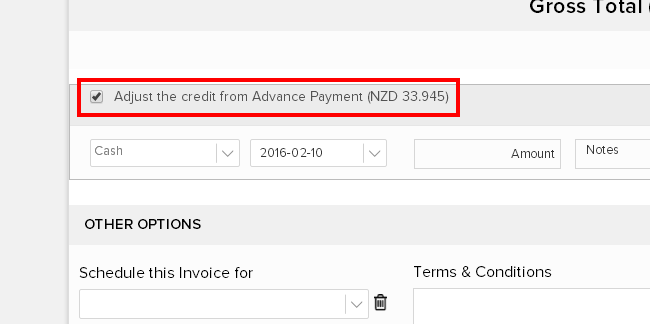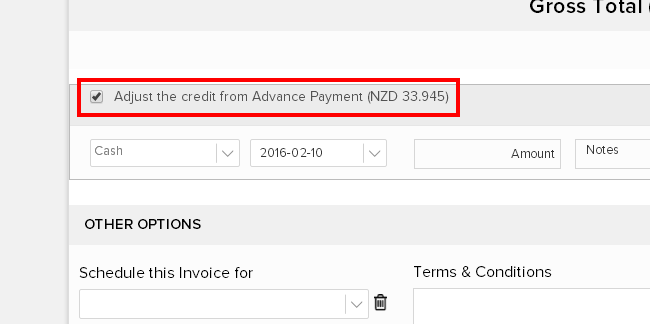 This will help you adjust Credit for Advance Payments.
In case the article was not able to help you with your queries, please click here to raise a support ticket to our Customer Delight Team.
Posted by Invoicera Support on 14 December 2015
Was This Article Helpful?