How could I set email notification alert for viewed invoices in Invoicera?
You can receive mail notifications once your client has views the invoice sent by you.
Step 1: Login to Invoicera account
Step 2: Go to Settings -> General Preferences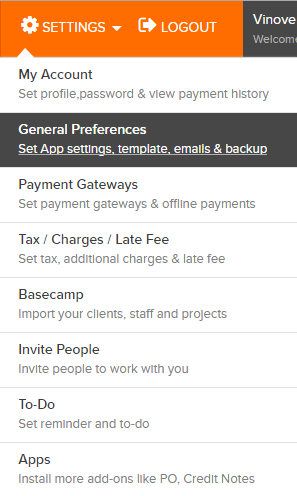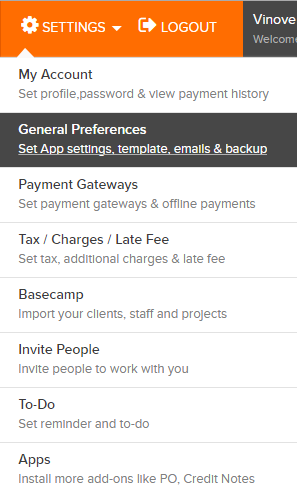 Step 3: Go to App Settings


Step 4: Select the check box "Receive Invoice Notification Mail For"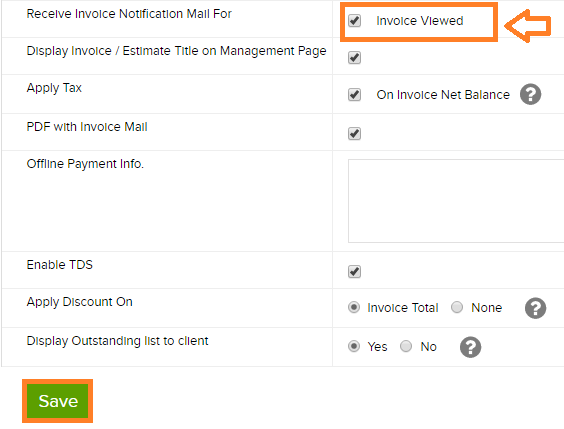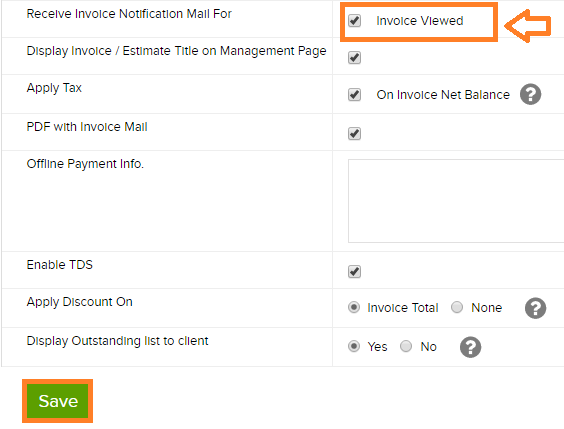 Step 5: Click on Save
Once this option is saved, you will receive email notifications when your client views the sent invoices.
In case the article was not able to help you with your queries, please click here to raise a support ticket to our Customer Delight Team.
Posted by Invoicera Support on 18 March 2016
Was This Article Helpful?