It is the need of the our for online businesses to receive payments online. The right payment gateway option helps customers send out payments faster. This also helps add to their convenience and retain them for longer.
A payment gateway is a secure way of receiving online payments from clients. It is an application that helps verify the information of the customer and transfer the payments with ease.
Here is a visual that describes how it all works: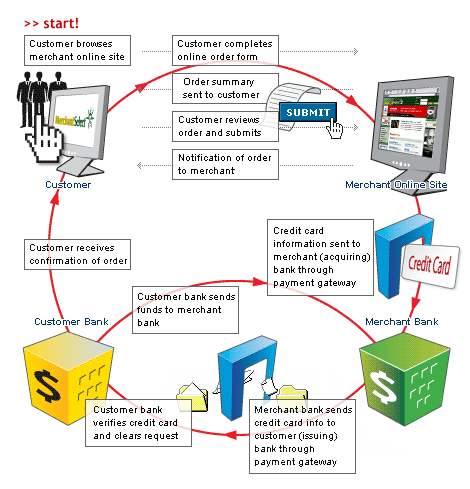 Image Credit: GNS Techno
There are tow types of payment gateways – hosted and integrated. hosted payment gateways redirect the customer to the merchant site where as integrated ones let the customers stay on your site. Data security and privacy are taken care of by the payment gateway in case of hosted solutions while the business owner has to ensure that sensitive customer information remains secure.
Payment gateways usually have a monthly fee or a transaction based fee. These can be evaluated for each payment gateway  and the best best one can be chosen according to one's needs and requirements.
Here is more to help you choose the best one for your business:
Choosing the Best Payment Gateway
Receiving online payments is simple with an online invoicing solution like Invoicera. The solution provides over 22 payment gateways to receive online payments from customers from across the globe. It has got a host of other features, making it the chosen solution for small and large businesses.